Rockin' Billy Bash
Presented by:
Be sure to come out to the 2019 show and check out the third annual Rockin' Billy Bash! A celebration of the spirit of the traditional Rod and Kustom kulture, as well as the do it yourself attitude that everyone can relate with. We'll have pinstripers, tattoo artists, rock n' roll and more through out the entire weekend. Have a car you'd like to enter for the weekend or just a day? Well you now have the option to do both with the exclusive indoor cruise-in format. Got a business that's geared toward the greasers and pinups? We'll have room in the area for vendors to setup as well.
Also, if your car personifies what the Rockin' Billy Bash is all about, perhaps you'll take home a trophy as a part of the new found "Dirty Dozen"! By no means a trophy for the prettiest or best, but instead an indictment to the twelve cars that truly display what the old school Rod and Kustom kulture is all about.
If you're interested in participating, be sure to fill out an application HERE or our online form HERE today!
LIVE Entertainment
Brian Lee Dunning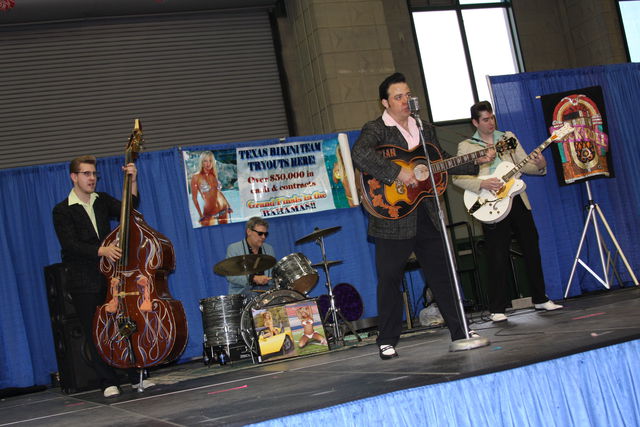 Soapbox Okies
Sally Marvel's Thrill Seeking Fire Show